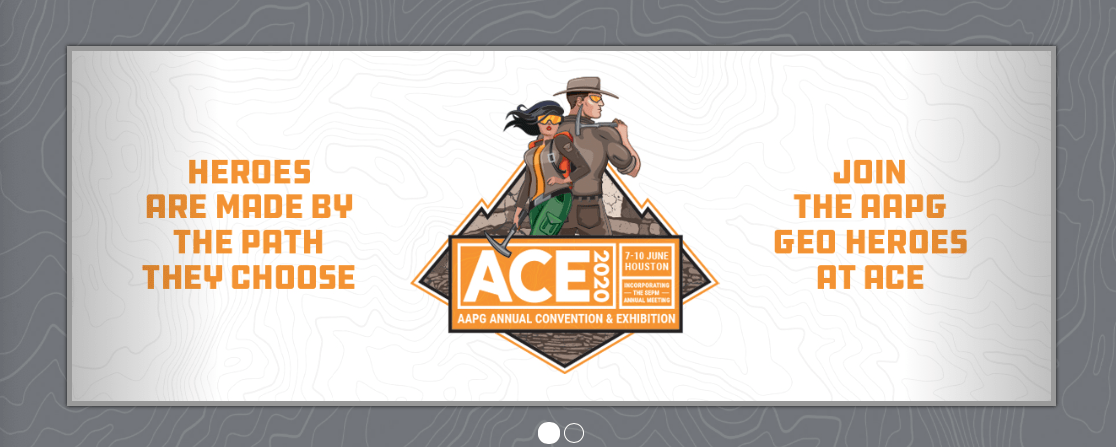 The American Association of Petroleum Geologists (AAPG) and its Divisions, along with the Society for Sedimentary Geology (SEPM) and the Gulf Coast Association of Geological Societies (GCAGS), are proud to host the AAPG Annual Convention and Exhibition (ACE) 2020 Online, 29 September–1 October, and on-demand through the end of the year accessible anytime, anywhere, and from any device.
ACE 2020 Online offers a new dynamic digital platform that is easy to navigate giving you access to all the great science, networking, and technology to help you stay on the cutting edge of petroleum geoscience. Feel the power of connecting with a global community of geoscience leaders to exchange ideas, formulate strategies, and solve problems of challenges in today's environment.
Energistics' Director of Marketing Philip Neri will take part in a panel on Thursday 10:05 AM to 12:05 PM "Digitization, Data and Knowledge Management for Exploration and Production"
A paper by Ross Philo and Philip Neri in Theme 8 "Success and Challenges on Data Management and Data Integration" (Tuesday 29th morning 8:00 am - 11:50am) titled "Managing Data Quality and Trustworthiness Across Different Organizations"