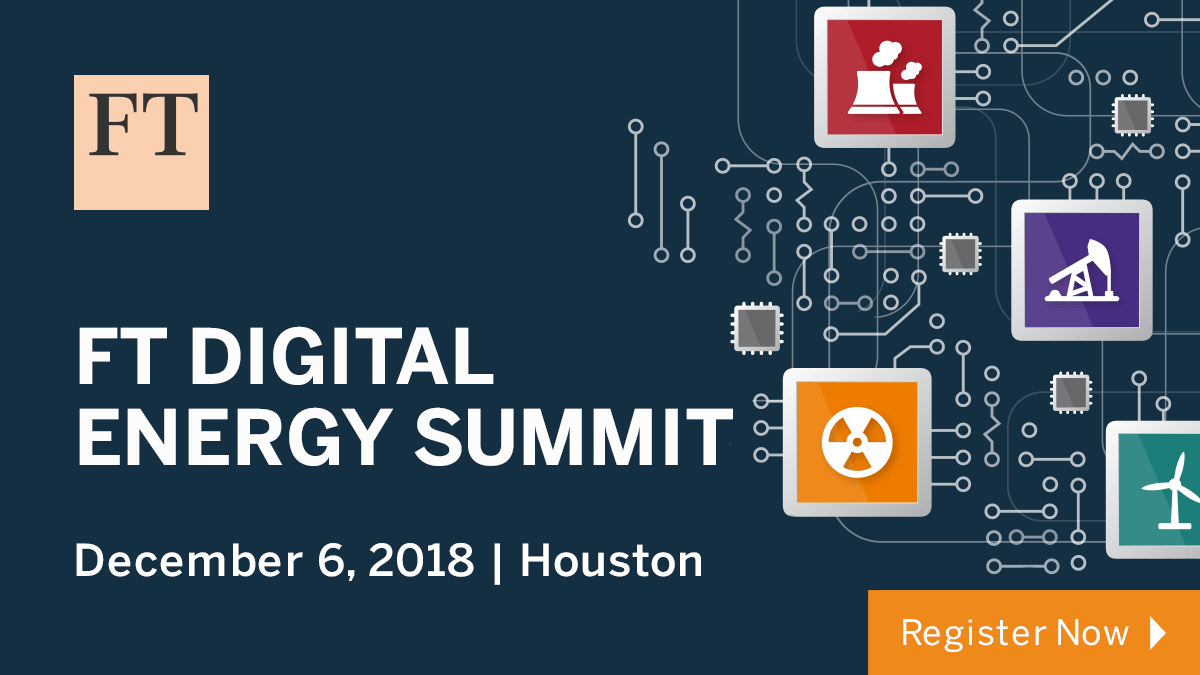 Leveraging Data to Fuel Transformation and Growth
The energy industry is under growing pressure to embrace change and adapt to an increasingly fast-paced, data-driven reality as it strives to control costs, enhance performance and compete in a decarbonizing world.
Discussing the opportunities and the complexities of disruption throughout the sector and the most effective ways to unlock the value of data in building an agile and competitive industry, this one day summit will provide delegates with actionable takeaways to drive business value from the next phase of digitization.
The Financial Times and Energistics have proudly partnered ahead of the inaugural FT Digital Energy Summit USA in Houston on December 6. If you are part of a member organisation of Energistics, you are eligible for a 20% discount on your delegate place. Register here today using code ENERGISTICS20.
Speakers leading the discussions include:
Bruce McCullough, Senior Vice President, Technology and Innovation, and CIO, Marathon Oil
Bert Natalicchio Vice President IT and Strategic Programs Director, Shell Projects & Technology
Darryl Willis, Vice President Oil, Gas and Energy, Google Cloud
Mary Anne Brelinsky, President, EDF Energy Services
Sebastian Gass, General Manager, Technology, Strategy and Services, Chevron
Dave Truch, Technology Director, Digital Innovation Organization, BP
Sonny Garg, Energy Solutions Lead, Uptake
Roberto Murilo, Chief Information Officer, Petrobras
Satyam Priyadarshy, Chief Data Scientist, Halliburton
Brian Savoy, Senior Vice President Business Transformation and Technology, Duke Energy
Kentaro Kawamori, Vice President, Chief Digital Officer, Chesapeake Energy
Eric Abecassis, Chief Information Officer, Schlumberger
Alex De Sousa, Head of IT, Equinor US
You can view the full agenda and speaker line up atlive.ft.com/DigitalEnergyUSAPlease Note: If you are a C-suite or VP-level executive from an oil and gas company, you may qualify for a VIP pass. Please contact james.rankin@ft.com to find out if you are eligible.